4xD - Photos

I was quite pleased with the way the front panel turned out ...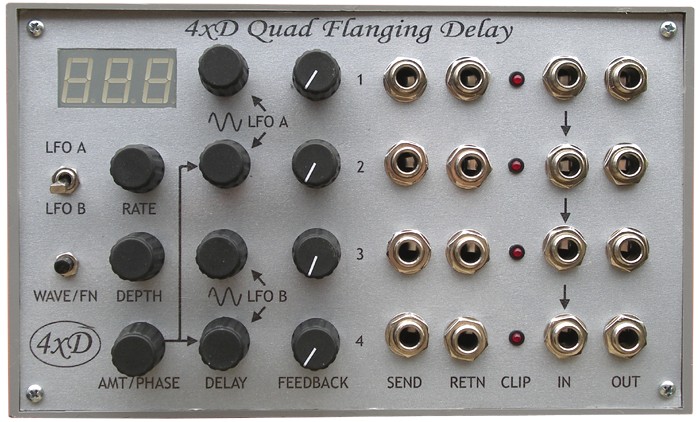 It was done on an inkjet printer, printed onto metallic silver paper that was then laminated with a standard office laminator. The 7 segment LED display area was cut out of the paper to leave a clear window when laminated. Underneath is a thin aluminium panel. The drill holes were marked with an automatic centre punch through the laminated paper, then drilled and deburred. Finally the laminated paper was stuck to the front with spray adhesive and the holes cut in it with a scalpel.
Unfortunately some of the drill holes ended up a bit off .. I think this happened when I drilled the panel rather than when I marked the drill locations.
This is what it looks like inside ...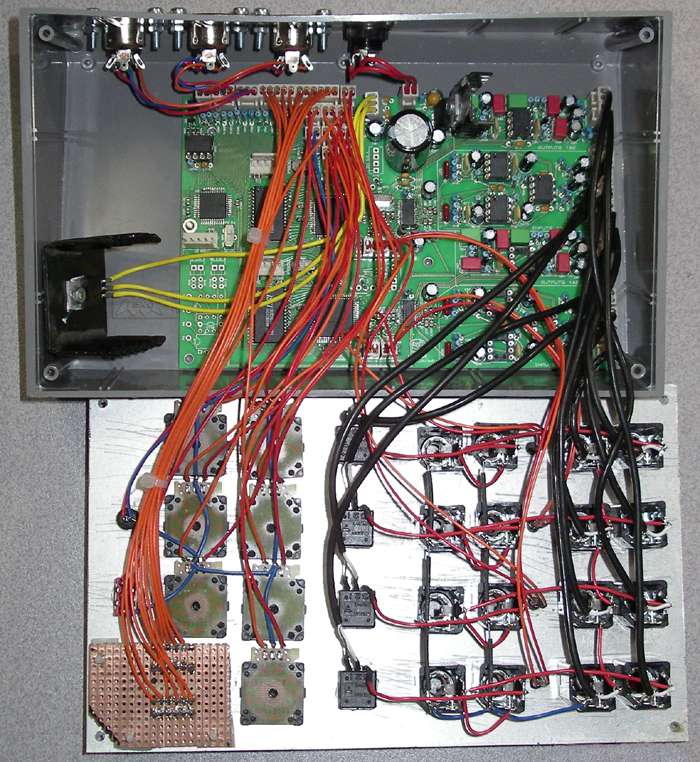 More ..